How much is your business phone system
Really Costing You?
Upgrade to a fully customized, white-glove phone system and unleash your company's true potential.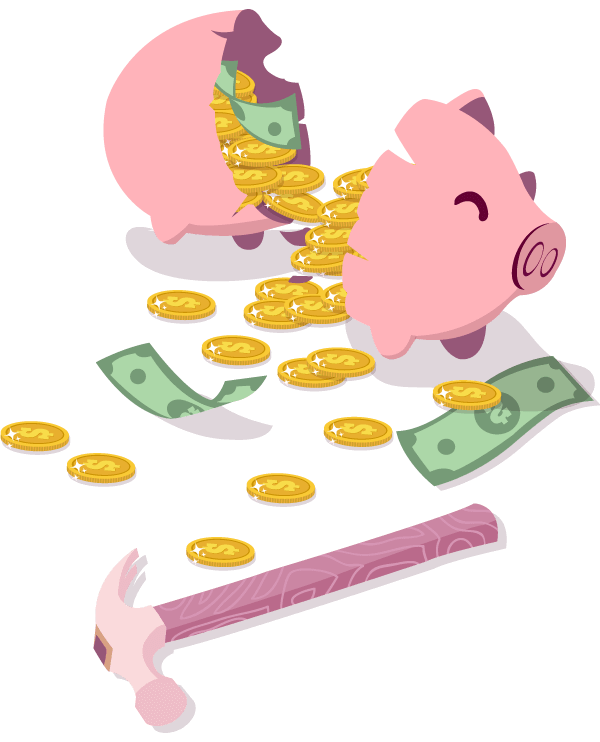 So What Makes XENNECT So Much Better Than Other Business Phone Systems?
XENNECT is a full-fledged born-in-the-cloud business phone solution that's broken free from the cookie-cutter cloud PBX framework – built with the business user in mind – to give you unparalleled control over every aspect of your business communication.
Loaded with features, XENNECT allows you to customize your phone system the way you want to run your business.  The best part is that you won't have to lift a finger.  With white glove onboarding and support, our engineers will get everything set up for you in a snap – saving you time and frustration.
What Makes XENNECT
Different?
Pay Only for What You Need
Other carriers try to justify the high prices they charge per user by bundling a bunch of features most people will never use.
After years of experience in providing UCaaS solutions, we've taken all of the features that 95% of our customers actually use and bundled them in our XENNECT Unlimited core service.
For the remaining 5% of your users, simply add the premium features they need.  Why pay the same price across the board for all users?
Virtually No Learning Curve
Simply plug in your phone and start dialing.  Yes, it's that easy!
We've taken all the pain and frustration out of getting your phone system up and running.  No more trying to figure out how to port your number over or how to configure your users, auto attendants, call queues and routing.
Your time and nerves are far too valuable to waste on learning how to configure a phone system.
We'll port your number, configure all of the backend settings to your company's needs, and ship out your phones fully provisioned for each user account – just plug in and dial.
Did you know VoIP phone systems are susceptible to hackers and other forms of cyber-attacks?  And yes, this means your mobile and desktop phone apps, as well as your web conferencing apps.
At XENNECT, security is not a mere afterthought – it's baked into our DNA.  In fact, we're experts at it.  Not only have we secured our apps and infrastructure with the latest security standards, we can help uncover vulnerabilities on your local network too.
With the right security in place and with a solid infrastructure, you can sleep better at night knowing that your company is safe and that you can scale to your heart's content.
Your Phone System Should Be Too
You've worked your butt off to differentiate your business from the competition.  Why should things be different with your phone system?
With your shiny, new XENNECT phone system, it doesn't have to be – no cookie-cutter or canned solutions here.  We thrive on innovation!  Not only are we experts at this stuff, but we also understand business.
Your dedicated account manager will take the time to learn about your company to ensure that your phone system is configured exactly the way you want to run your business.
We will configure and tweak the system until we get it just right!
5X Data Center Redundancy
We've got 5 Data Centers spanning the entire United States.  They're all providing you with a dial tone – all the time. 
This means that there's no single point of failure and a disaster in one location can't take down your entire communication.
Overkill?  We don't think so.
At XENNECT, we believe technology should be transparent to the end user.  Part of this is to eliminate the frustration and costs associated with down-time.
With 5X redundancy and 99.99% SLA, we've taken down-time out of the equation.
How many times have you hesitated to call tech support knowing that you'll be on hold forever and then end up with a person claiming they're speaking English?  You can feel your stress levels rising just thinking about it.
You think to yourself – "It's not worth it. I'll just try to figure it out myself."
We get it.  We hate it too, which is why we provide U.S. based support all the time.  Our team of friendly, knowledgeable experts will help get your issues resolved in no time.
Sure it costs us more money, but it won't cost you a dime.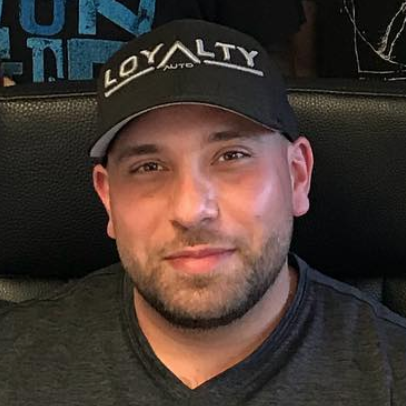 My XENNECT phone system is a Godsend!
Before XENNECT, I had a traditional PBX and my sales agents would miss important calls all the time. With XENNECT, my agents are not tied to their desks and can work from anywhere! Even with no internet, my phones still ring. No more lost sales. And, did I mention, XENNECT's customer service and support are second to none? Thank you XENNECT!
Sound Complicated? It's Not!
We'll Get You Up and Running
...FAST!
...and, you won't need to configure a thing.  That's the beauty of Xennect.
What's The Best Phone System For My Company?
As a business owner, you're tasked with deciding on the best phone solution for your company.
When it comes to the best phone system for your company, you have three choices – Traditional Analog PBX System, personal or company owned mobile devices, or a Unified Communication Platform like XENNECT.  When you compare the features and benefits side-by-side, the choice is clear.
Traditional
Analog PBX System
XENNECT
Unified Communications Platform
Mobile Phone
for Business Use
When the Covid pandemic hit, we were caught with our pants down. We were on a decades-old PBX phone system with no flexibility for our staff to work from home. We were forwarding our number to personal cell phones so we wouldn't miss an important call.
That's when I found Xennect. They got our entire system set up in a day. Our staff can now work from anywhere and the awesome team at Xennect has been there every step of the way.
30-Day Unconditional Money-Back Guarantee
Fully Backed by our
100% RISK FREE GUARANTEE
If, for any reason, you're not happy with your XENNECT phone system, you can get a full refund anytime within 30 days after your purchase. If you have any issues, just get in touch with our friendly support team and they'll either help you out until you get the results you need or give you a swift refund.
Frequently Asked Questions